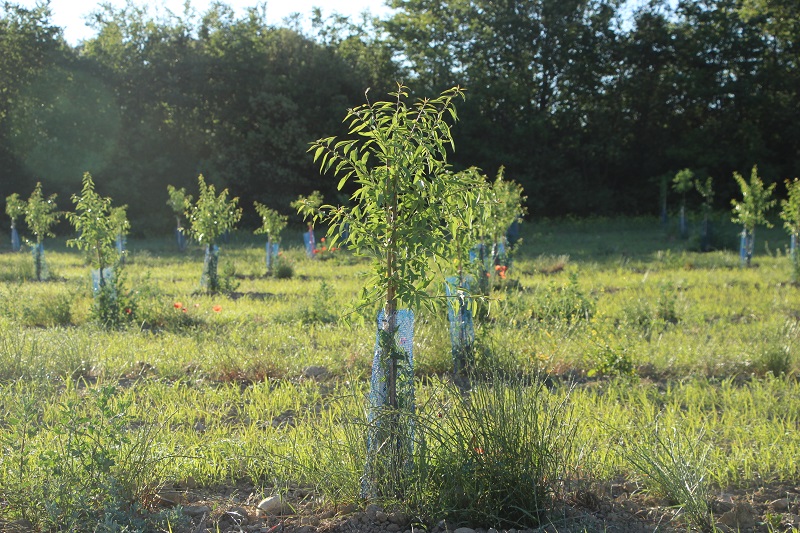 Contribution to the revival of sustainable dried fruit sectors by demonstrating that an alternative agricultural model based on a profitable agricultural exploitation can combine a restoration programme of soils and biodiversity.
Cultivators, Regional Agriculture Chambers, research institutes, companies in the agro industry.
Development of a model of integrated cultures by diversifying the productions on a same territory, and by participating in the reconstruction of landscape systems. Mixed models of sustainable dry fruits by taking into account the challenges of current climate change concerns. Stimulate the return of a systemic biodiversity by implementing permanent grass cover within plantations, integrating hedges and perches for birds and bats. Thinking in the sector.
Conversion to organic practices from decades of exploited grounds from conventional agriculture. Restoration of heavily compacted soils from years of industrialized agriculture, installation of 2000 linear metres of hedges of diversified vegetation.
Work with local stakeholders.
Contribution to the revival of the traditional Almond sector in the Provence region of France.